The Family Stability/Housing Advocate Program is designed to help low-income clients retain their housing or housing assistance.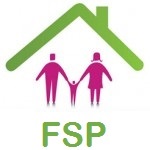 The program provides coaching, mentoring, education, facilitation, mediation, and other services to help keep families together. By providing appropriate services, homeless or formerly homeless families whose children are at risk of foster care placement because of housing issues are kept together. The program aims to stabilize the housing conditions of these children and their families, therefore making them a healthier family unit and better tenants.
The Family Stability Program (formerly the Family Unification Program) was initiated in 2001 from a grant jointly submitted by Mesa County Department of Human Services (MCDHS) and the GJHA to assist families at-risk for out of home placement of their children (foster care). Families with incomes at or below 185% of the Federal Poverty level and are part of the GJHA Housing Choice Voucher Program or referred by MCDHS, are eligible for the program. The first year saw a non-compliance rate of 27% on 100 housing vouchers. With this evaluation, the GJHA and MCDHS ascertained that assigning a Housing Advocate to assist these families would increase the program results. Today the non-compliance rate is less than 6%.
In 2002 a joint application for housing vouchers between these two service providers was submitted with the results of 50 more housing vouchers. MCDHS had funding for one FTE if the GJHA could provide a qualified Housing Advocate. A contract was initiated defining the roles and responsibilities of the Housing Advocate. A second Housing Advocate was hired in 2009 due to the high case load. One of the Housing Advocates has an office at the Workforce Center which helps streamline the application and referral process for these clients.
The Housing Advocate provides the following services:
Case management intervention to address the housing challenges of these families:
Helps families locate a home, and then facilitates the leasing of the unit.

Mediates in landlord/tenant disputes.

On-site visits for continual compliance of the GJHA Housing Choice Voucher Program.
Classes and Training:
The Housing Advocate conducts monthly Life Skills Classes addressing such items as fair housing, landlord/tenant responsibilities, financial management, contracts and legal terms, and keeping a safe and sanitary home.

Provide "Bridges Out of Poverty" training for families.
Tenant Services Fund - Direct Aid of urgently needed items that they have no means of obtaining. 
Through the Housing Advocate Tenant Service Fund, families can get urgently needed items that they have no means to acquire elsewhere.

A tenant services fund provides a maximum $300 per year for clients to prevent eviction and provide for urgent needs that cannot be found elsewhere. In order to be eligible for tenant services funds, applicants must be employed, actively pursuing gainful employment, or receiving regular income and must be in  compliance with all Housing Program  requirements. The Director of Supportive Services reviews the requests for tenant service funds on a case-by-case basis and the Chief Operation Officer gives final approval.